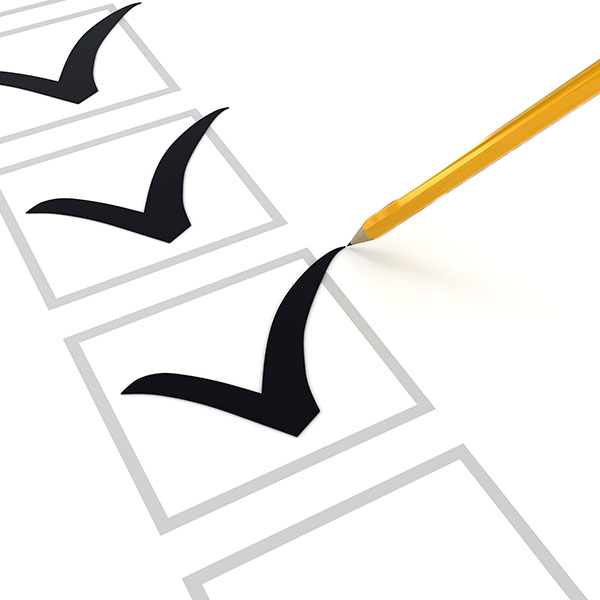 At Air Conditioning One Inc we strive for 100% satisfaction in everything we do. We value your opinion and invite you to tell us and others about your experience with us. Please take a few moments to tell us what you think by leaving us a review here on our website or on any of these popular review sites or social networks.
Read what other customers have said about us.

All trademarks or brands on this page are registered by their respective owner and are not affiliated with our company, nor do they endorse or sponsor our products or services.
Reviews of
Air Conditioning One Inc
(Based on 26 rated reviews)
01-Aug-2023
Product or service reviewed: AC Repair
They managed to help me get my problem fixed very fast and saved me a lot of money by going through them instead of done of their competitors. 100% recommend them for any help they can provide!
Zachary French
Gulf Breeze, FL
08-May-2021
Product or service reviewed: Goodman ir Handler
I called Roger on a Tuesday and he and Rob had my Handler Unit installed by Thursday noon. Excellent service and could not be more pleased with the unit and the price. Will highly recommend Roger to all my friends and family
22-Jan-2020
Product or service reviewed: 14 SEeR 2.5 ton TEMPSTAT HEAT PUMP SYSTEM
Air Conditioning One was the 1st company to respond from Angie's List and came out next day to survey my 20yr old Heat Pump System and recommended an upgrade to a more efficient Heat Pump System than my 20yr old system. And gave a lower competitive price. The attention to detail and quality of work could not have been better. All my questions were answered honestly and straight forward. The replacement installation took 3hrs; quicker than I thought it would be. They told me that my electric bill may end up slightly lower with the new more efficient Heat Pump System they installed. I a very well pleased and it is now a 1 week old Heat Pump System. I highly recommend Air Conditioning One for repair or replacement of your HVAC system.
James A Holifield
Pensacola, FL
03-Jun-2019
Product or service reviewed: Amana A/C system
Thank you Roger, the new Amana system works great, more efficient than the older. Removal of the old and install of the new was completed in six hours, and best value around This was done a couple of months ago. Had one problem, called this past Wednesday evening and you were out first thing Thursday morning, diagnosed a faulty float switch which was changed on the spot. Great job !!! Best service in the area, friendly, reliable, very reasonable and offers a military discount.
30-May-2019
Product or service reviewed: Amana Energy Efficient Heat Pump
Thank you Roger for your guidance in helping select the right Air Conditioner for our home. He came last week and to see what would be best for our size home. Then he gave us a reasonable quote! Roger and his team came today Thursday May 30, 2019 at 8:00 am to install our new Amanda Heat Pump and was done around 10:30 am! I read reviews about him last year when I needed Freon in our old unit. He came out and took care of the problem! I would like to recommend him to anyone that needs repair or a new A/C. He is very trustworthy and I thank him for being so honest and helpful.
Sharon
Gulf Breeze, FL 32563
05-Jun-2018
Product or service reviewed: New Tempstar Heat Pump System
Purchased a new, residential, Tempstar 3 ton compressor and air handler unit. Installed within a three hour time frame. Outstanding delivery time,including professional installation & clean-up, with a price to positively shame other Heating/AC contractors. Found Roger to be knowledgeable, courteous, friendly, and on-time. Plan to use again in the future if or when the second HP unit needs replacement. Many "thanks" for a job well done.
Larry Collins
Gulf Breeze, FL
16-Feb-2018
Product or service reviewed: Tempstar air conditioning unit
I mer Roger while at a car service center. I told him about my broken air conditioning unit and he told me he was in the business. He also told me his price was good too. We talked more then I told him I would call in a couple months. I called him 2/13 and he came out 2/14.He installed it the next day. He is a really nice guy and his team was very professional. They cleaned up before leaving. I will definitely refer him to those I know. Great team.
Lloyd Herbert
Pensacola, Florida
12-Jul-2017
Product or service reviewed: AC serviced
Roger was there to fix my AC in less than 3 hours from the time I called him! He quickly fixed my problem and I was back at the office in less than an hour! Very friendly and professiona! Thanks Roger!!
03-Feb-2017
Product or service reviewed: Tempstar
Roger was very polite throughout the entire evolution. ( replacing AC unit inside and out side) I can't emphasize the professionalism in his work and the determination in satisfying his customers. I would highly recommend Roger and his team to all my family and friends in the area of coverage. Pros: customer service, quality of work, works quickly but done right, see job is thoroughly complete and flexible scheduling
16-Aug-2016
Product or service reviewed: Air conditioning
Great, friendly and speedy service. I've used their A/C service twice over the last two years and the service has been professional and budget friendly. I recommend their service to everyone.
06-Aug-2016
Product or service reviewed: Fixing other company's mistakes and then a new uni
The most friendly and professional business I have dealt with in a long time. Roger had to follow behind two different companies fixing problems for us. Great prices, quick response times (even after hours), and excellent services. They truly care about their customers and we are so blessed to have found Air Coditiining One. Thank you for taking care of my family! I will never call anyone else and I would recommend him to anyone! Thank you!
Jessica Schalles
Navarre, FL
28-Jul-2016
Product or service reviewed: Emergency repair of AC drain line
After finding water pooling in my garage, I called Roger because he installed the AC unit in our condo prior to our purchase. He came the same morning I called, arriving early. Roger diagnosed the leak source and repaired installation work done by another AC company in the condo unit below ours that was causing the leak into our garage. He is punctual, polite and professional. I highly recommend his services.
Steve and Virginia Byers
Pensacola, FL
29-Jun-2016
Product or service reviewed: HVAC Service
Roger came by same day and had my system repaired in less than 30 minutes. Fair price and friendly - I have used him twice and will continue to!
23-Jan-2016
Product or service reviewed: Bryant 3 Ton Heat Pum[
We received excellent service. They arrived on time and were very courteous. The workmanship was done very professional. We would recommend them to our friends. Thank you Roger and Stan, Charlie
Charlie Fox
Gulf Breeze, FL
11-Jan-2016
Product or service reviewed: new 3 ton Bryant Heat Pump
Air Conditioning One arrived at our home the time they said they would. The installation and work performed was done professionally. I am very satisfied with our Bryant unit. I would recommend Roger and Stan to any of our friends.
01-Dec-2015
Product or service reviewed: Air conditioner
Installed full air conditioner same day with lowest prices around. Friendly and speedy work on site. Air compressor was factory faulty and failed 7 months later. Company honored warranty and assisted with full replacement at no cost. Replacement maintenance was done same day.
Richard Cheng
Navarre, Florida
02-Nov-2015
Product or service reviewed: Two, 2.5 Ton GrandAir Heat Pump Systems
Great experience from beginning to end. This does not happen often these days. . Roger answered or returned all my calls promptly. He had beat everyone's prices on repair work and replacing 2 of my heat pumps. He was 2-4 thousand under other companies I had called. He seems extremely knowledgeable and trustworthy. I have recommended him to others and plan to use him again in my rental properties. Glad I found him. not easy to find good companies. Holly and Marc Wood, Navarre
Holly and Marc Wood
Navarre, Fl
29-Aug-2015
Product or service reviewed: A/C Replacement
I was VERY happy with the service that Roger and Stan provided when replacing the air conditioner (air handler and blower unit). Roger gave me several options to meet my needs and never was pushy about selling me anything. It was more like talking to a friend rather than a business. He was very prompt and professional when I spoke with him. Both he and Stan worked hard to install my unit and ensured that my family was kept cool in one of the hottest months of the year! I would highly recommend them for any work you might need.
20-Jun-2015
Product or service reviewed: A/C repair
He came in an hour. Excellent and professional service.
08-Jun-2015
Product or service reviewed: HVAC tune up
Excellent and professional service. I have no reservation recommending Roger. Mike Foley, Pensacola, FL
27-May-2015
Product or service reviewed: Drain clogged
I called for service late yesterday afternoon and Roger was at our door first thing this morning. He was very polite and fixed our problem within an hour. I will definitely be requesting his service in the future as need be. I highly recommend this company.
Dorothy Salinas
Gulf breeze, Fl.
02-Jul-2014
Product or service reviewed: A/C repair
Honest, timely and very reasonably priced. I will never call another company again, Air Conditioning One will get all my business.
Kris Waters
Gulf Breeze, Florida
I have used Roger Rogers on numerous occasions for my HVAC work since the 1990's. Roger has always been very responsive and he has always conducted himself in a professional manner. Roger's work is top quality and if something should go wrong, he is quick to correct it.
Roger Rogers has performed quality service for my rental properties. I recommend him because he can be relied on. He will work on weekends, after hours and is licensed and bonded, If you have any questions, please call me.
Nicole Wirth - Broker Gulf Properties Realty, Inc
It is my distinct pleasure to recommend Roger Rogers for any HVAC work... I have referred him to several customers. the feedback that I have received has been all positive. Roger's integrity is displayed through his professionalism... He is honest, caring, motivated, works well with people, and cares about the community he lives in.
Pete Bailey - Residential Energy Consultant Gulf Power
The purpose of this letter is to let you know how pleased we were with the service you rendered on our home air conditioning system. You were prompt in answering the appointments, quick in your work, and efficient in making sure that all aspects of the service were taken care of.<br>Wishing you good business and much success!
Mr. & Mrs. Alfred J. King, Jr.