HVAC Repair Pensacola FL | Local Maintenance Service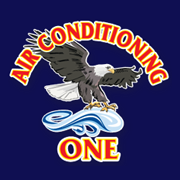 The comfort of your workers and customers is essential. Imagine how much business a retailer may lose if the heating or cooling weren't adequate- no one wants to sit uncomfortably in a hot restaurant for dinner or work at a hot office! Productivity also declines rapidly when workers start getting sick from poor IAQ at work.
So, it's best not only that you have an excellent HVAC system but also to make sure everyone can breathe easily indoors as well. Moreover, people start getting frustrated with feeling hot while they work on projects all day long, and it definitely reflects on their work.
When you need to get your commercial HVAC system up and running, our team of experts is ready for the job. We have years' worth of experience working with all makes and models. So, not only will we be able to fix any problems but also ensure that everything runs as smoothly after the installation as before! We know how important time is - let us take care of all the repairs with minimal interruption.
Your Trusted Commercial HVAC Installers Near You
An HVAC unit is among the most expensive upgrades you can make to your commercial building. But when it comes down to efficiency, longevity, and cost-effectiveness- upgrading today will be worth every penny in more money tomorrow! Your money will be well-spent as the system will pay back in the long run. Besides, a well-maintained system will last long without major breakdowns, proving to be more efficient.
We promise complete customer satisfaction with our list of services. Our team takes pride in the fact that we are able to provide excellent service for all of our customers. We spend time tuning up the HVAC system, so it operates efficiently and performs flawlessly during every maintenance check and fixing any small concerns before they turn into major ones!
If you need HVAC service, call us today to speak with one of our friendly representatives, who'll be happy to assist all customers with their needs.
Need Your Commercial HVAC System Fixed or Installed? Call Today!
We're your one-stop-shop for HVAC repair. Our technicians have extensive training in this field and are qualified to fix cooling systems, furnaces, or boilers too! You can rely on us because we always provide the latest equipment available - so you won't need another contractor again once you find out about all our great workmanship guarantees.
Our technicians are trained to fix furnaces and boilers as well! With fully-stocked trucks that can provide innovative solutions for any type of system, we know how important it is not only to have good equipment on hand during installation or repairs.
We only suggest the needful repairs and only change the whole system when it's required. No matter the type of HVAC unit you need to be installed, we have the experience and expertise to get it done right. Plus, our upfront pricing means there are no surprises at installation time! We also offer personalized customer service so that each client feels valued as they deserve - from start to finish in their place of business.