Ductless Mini Split Installations Pensacola FL | Top Cooling Systems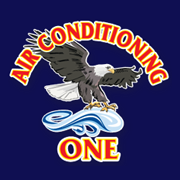 Mini split AC systems are becoming more popular as they provide an efficient way to cool your home. These units are an efficient and cost-effective way to cool your home, but they require special installation techniques that you might not know. Before installing one of these units, it is important for you to consider all options and understand what kind of system will be best in each situation so that no stone goes unturned for getting the new cooling system.
Have a question about your mini split system? We've been in the business for years and are here to help. With our vast experience, a professional team of technicians can answer all questions regarding HVAC services, including installation or maintenance on these less invasive home climate units!
No matter what you need assistance with - whether it's just getting started researching options; having service conducted by someone else previously—we're always available with our services.
Trusted Ductless Air Conditioner Installers Near You
Ductless mini-split systems are the new way to cool your home. They're more efficient than traditional units, and they don't require an installation like you would with a central cooling system- which means there's no need for ductwork! But before purchasing one of these great innovations, check out some important points first so that it will be worth all the effort put forth by technicians.
Here are a few key items to keep in mind when weighing your local options:
- Specific Knowledge. With the unique designs and setup requirements of these ductless systems, they also require specific training and knowledge for setup and maintenance over the years. It is better not to just assume about your HVAC technician skills and ask your prospective contractor about their credibility and knowledge of mini split AC units.
- Circulation Expertise. These components involve a direct cool air export, blowing air directly into your rooms instead of just traveling through ductwork. The best plan of cool airflow is what makes a mini split system efficient. In order to maximize your indoor climate control and performance, you need an expert who knows how every part works with one another so they can give the right advice for any situation!
- Transparent Pricing. Having your HVAC system replaced can be an expensive decision. It's critical that you find someone who will provide detailed estimates and transparent cost structures, so the whole process goes as smoothly for everyone involved. Transparency is important as the cost may rise quickly due to additional services.
Need To Get Your Ductless Air Conditioning Installed? Call Today!
We help our clients find the perfect solution for affordable home climate comfort. Our goal is to make your life easier and more comfortable so that you can focus on what really matters in life. While the focus of our company is to help you find affordable home climate comfort, we are equally as dedicated to providing exactly what each client needs.
We work tirelessly to ensure that each client has the best experience possible with our company. We believe in offering only high-quality products and services from the start, all while making things easy for you! If it's the time to invest in your home by adding ductless mini split systems, don't hesitate to give us a call.